Born out of Audio Note UK as the Audio Note Kit company in 2004 ANKits is a world leader in high end DIY audio.
We produce the highest quality audio kits available in today's high end Audio DIY market.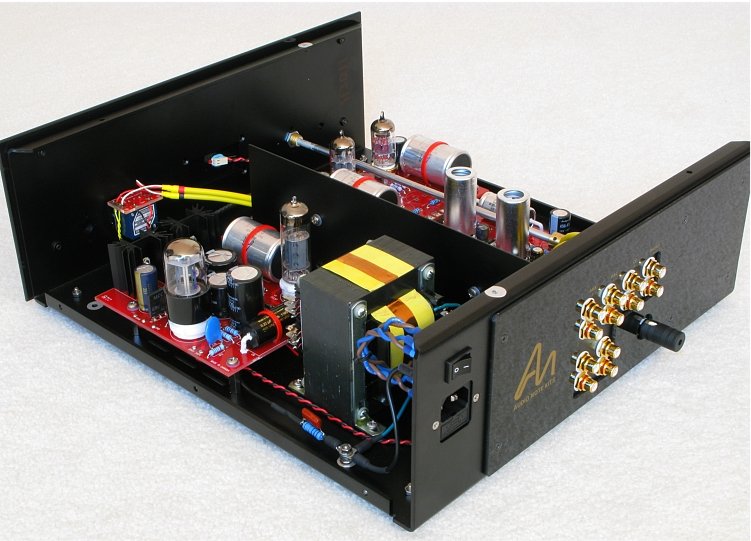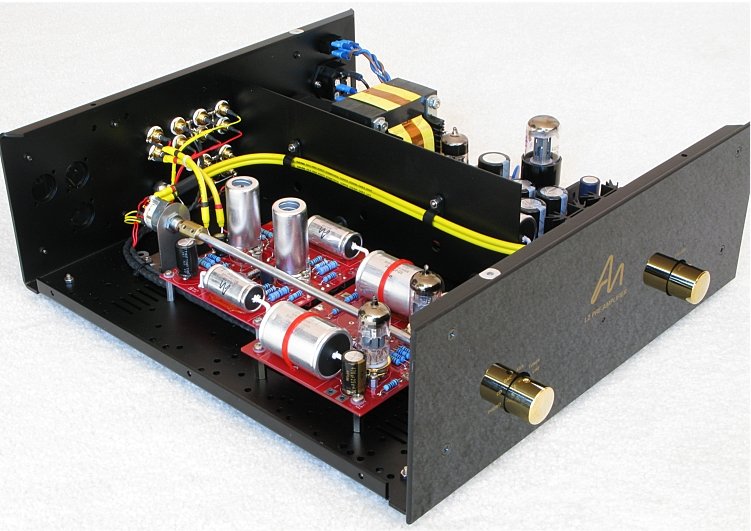 The standard version includes the following
Beyschlag Resistors
Rubycon Electrolytics
3mm Aluminum chassis
3mm PCB's
Stainless steel hardware
Audio Note gold brass knobs
Gold RCA's
ELMA selector
ALPS Pot
Audio Note Mains Transformer.
Audio Note CHOKE Transformer.
Compete set of tubes
Twisted cables
| | |
| --- | --- |
| Inputs | 1xPhono Input and up to 5 additional line level inputs |
| Outputs | Two sets of Main outputs |
| Controls | Volume and 6-position selector switch |
| Chassis Dimensions | 15″ wide, 16″ back to front, 5.75″ height including height from floor |
| | |
| Phono Stage Gain | 55db (Note Phono signal travels through phono & Line stage for total gain of 55db) |
| Input Overload | 300mv |
| Input Impedence | 47K ohms ( adjustable ) |
| Noise | 54db |
| | |
| Line Stage Gain | 23db |
| Input Impedence | 100K |
| Output Impedence | 3K ohms |
| Total Harmonic Distortion | 0.2% @ 1V output |
| Noise | 88db |
Circuit design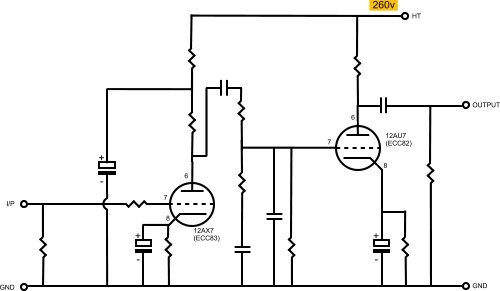 The new L2 Phono Stage designed by Andy Grove( Audio Note )yields a perfect RIAA curve using a 12AX7 input and 12AU7 output (optional output tube available in a 6922/6DJ8 configuration)