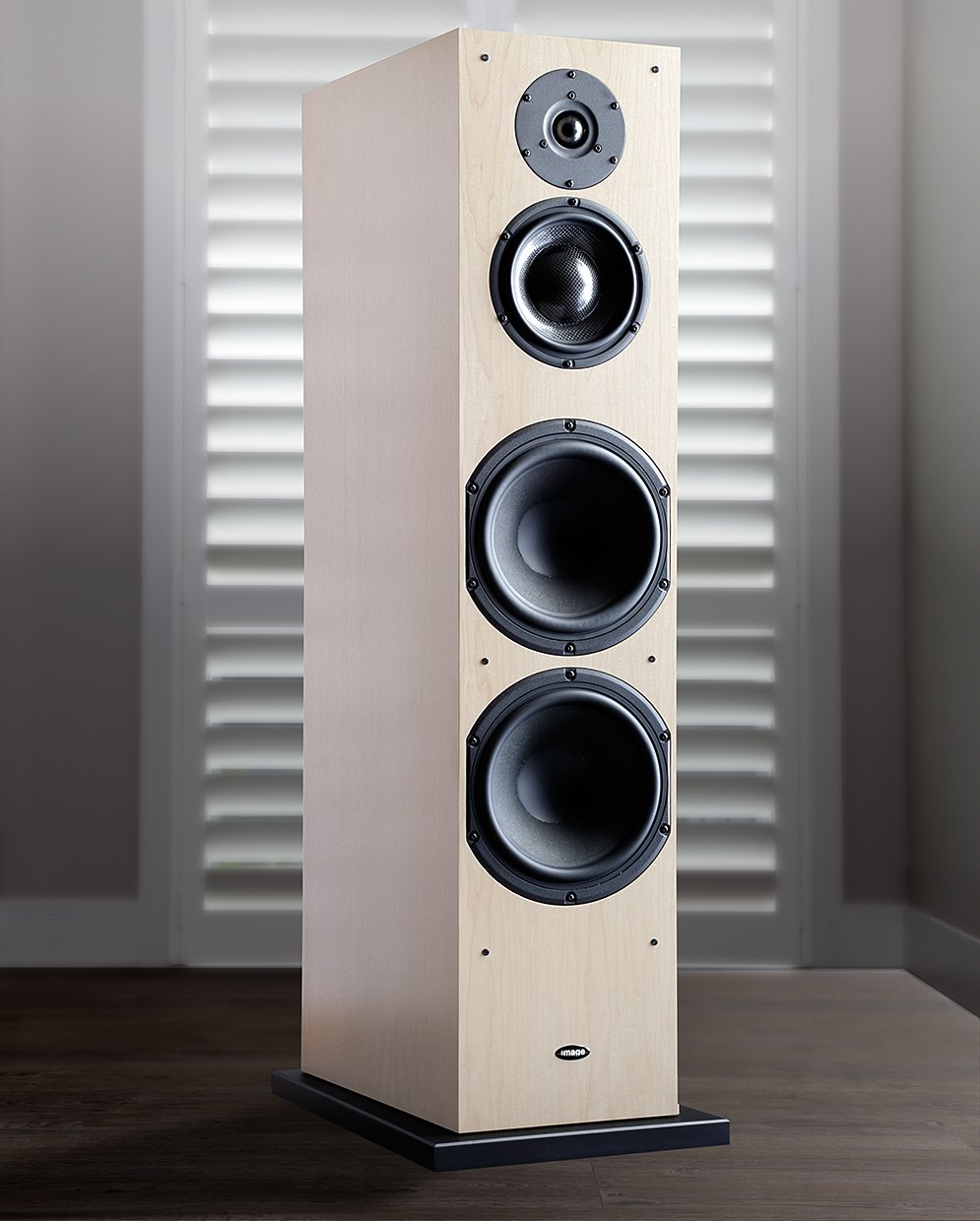 Revelation 2

the Image flagship and without compromise.

Image Revelation.2 is the Image flagship and without compromise.
At the heart of Revelation are state-of-the-art drivers that integrate perfectly to present a totally seamless top-to bottom sound source. Treble is reproduced by the Supreme 110 and the midrange driver is a true masterpiece in engineering and design, communicating so much information in such a natural manner that it readjusts expectations of musical reproduction. With relatively high midrange and treble efficiency, and because Revelation is primarily for larger rooms, two fast response bass drivers are used to match the speed and dynamics of the midrange, plus have the necessary cone area to maintain the overall frequency balance and bass extension. These are isolated from the midrange sub-enclosure and mounted in their own reflex loaded and rear ported compartment. Revelation2 is more than suitable for use in medium size rooms, but due to the efficiency and easy amplifier load it is the perfect loudspeaker and arguably better matched to larger listening rooms.
DRIVER
Morel Supreme 110 28mm soft dome, matched pairs
Morel 160mm carbon fibre/Rohancell composite
Two Peerless 210mm Nomex cone
3 – way, four speaker, bass reflex, rear ported
SPECIFICATION
Bi-wire input terminals, 8mm brass spikes, Accu-Base