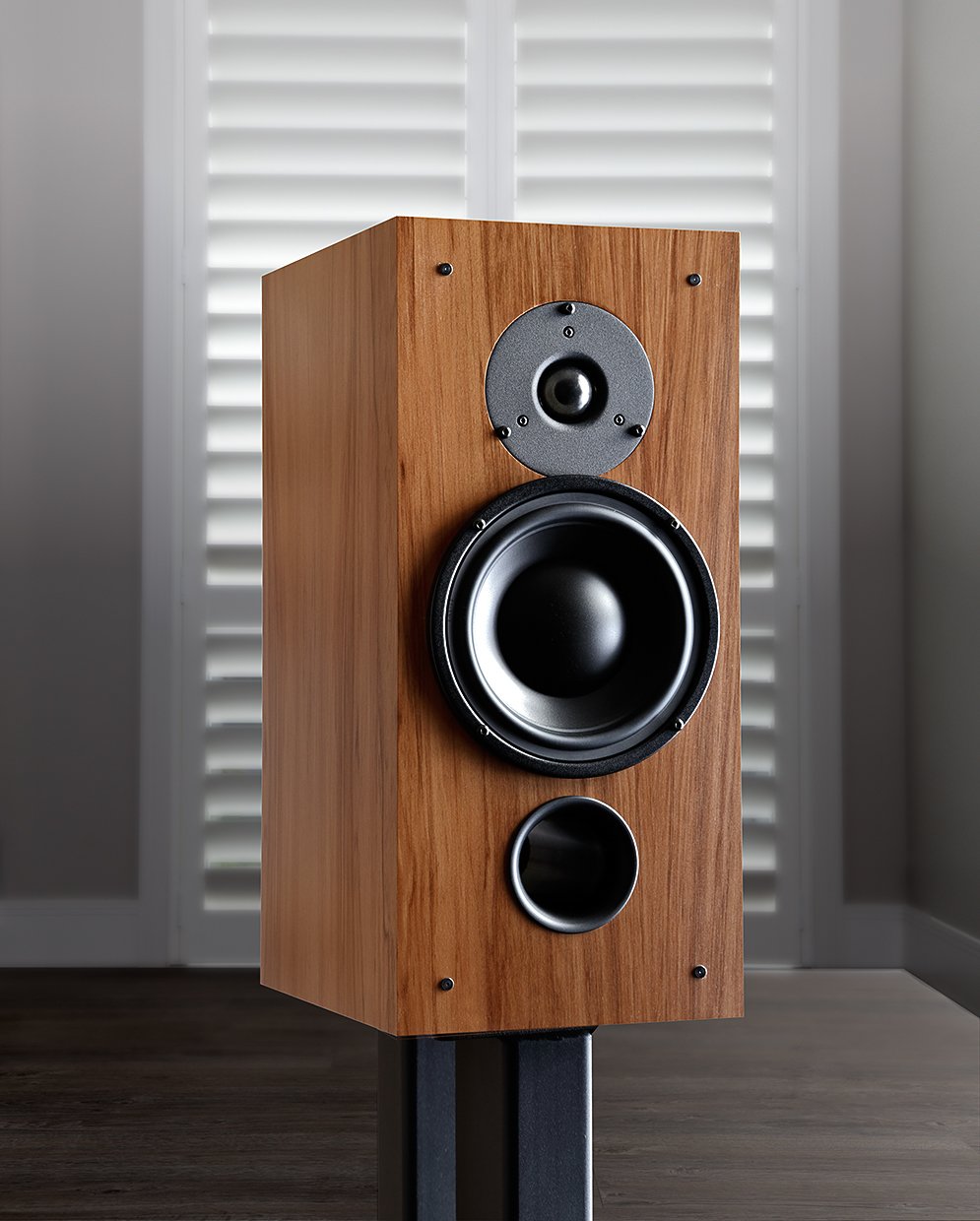 Studio Reference

High performance and small volume.
Image Studio Reference is a superb two channel monitor
for small to medium size listening rooms where high performance and tonal accuracy is paramount.
This is a loudspeaker which will perform consistently even in the most demanding situations, affording a full-bodied and absorbing account of the music.
The Studio Reference is suitable for bookshelf mounting but will excel when placed on rigid high mass stands and positioned away from walls and furnishings.