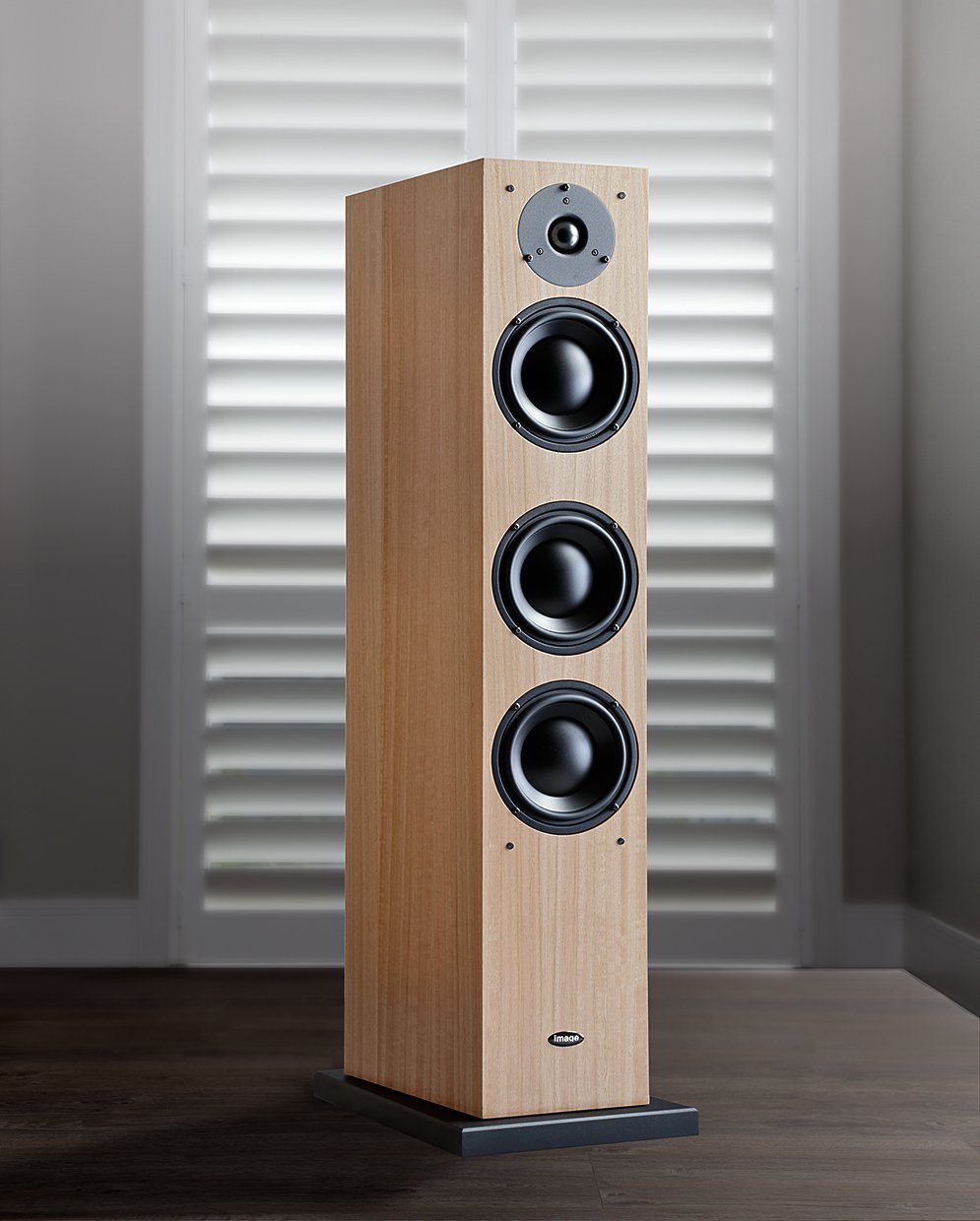 Troubador
Real bass response.
Image Troubador offers a bass response and quality that truly defies its diminutive proportions.
Employing two bass drivers that doubles the cone area, these are mounted in their own reflex-loaded and rear ported bass compartment, separate from the sealed midrange sub-enclosure.
The Image Troubador is designed for medium to large listening rooms and can be placed reasonably close to rear walls, although a little distance will improve the image depth of field and bass balance.
It is suitable for demanding high-quality audio but is equally at home as a front/main speaker in surround sound applications. Success often breeds success, and this model has gained wide acceptance as another Image thoroughbred.
DRIVER
Morel 140mm DPC cone in seal sub-enclosure
SPECIFICATION
Bi-wire input terminals, 8mm brass spikes, Accu-Base