Born out of Audio Note UK as the Audio Note Kit company in 2004 ANKits is a world leader in high end DIY audio.
We produce the highest quality audio kits available in today's high end Audio DIY market.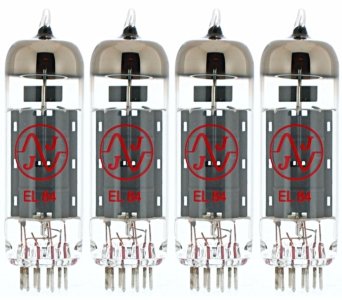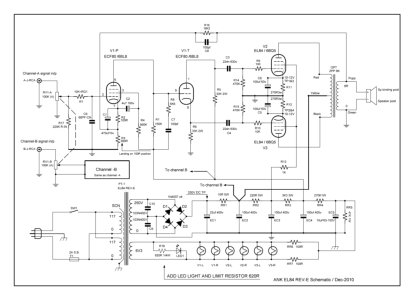 The EL84 output pentode was introduced by Mullard in 1954. To demonstrate its use and quality the Mullard applications lab produced an amplifier design.
The standard version includes the following
Beyschlag & PRP resistors.
Mundorf Film capacitors.
AN-A cable for input and output.
| | |
| --- | --- |
| Output | 17 Watts per channel |
| Amplifier Class | AB1 |
| Size | 11″ Width x 4.5″ Height x 13″ Depth |
| Weight | 18.5 lbs |
| Inputs | 1 – 3 stereo inputs (line level) |
Circuit design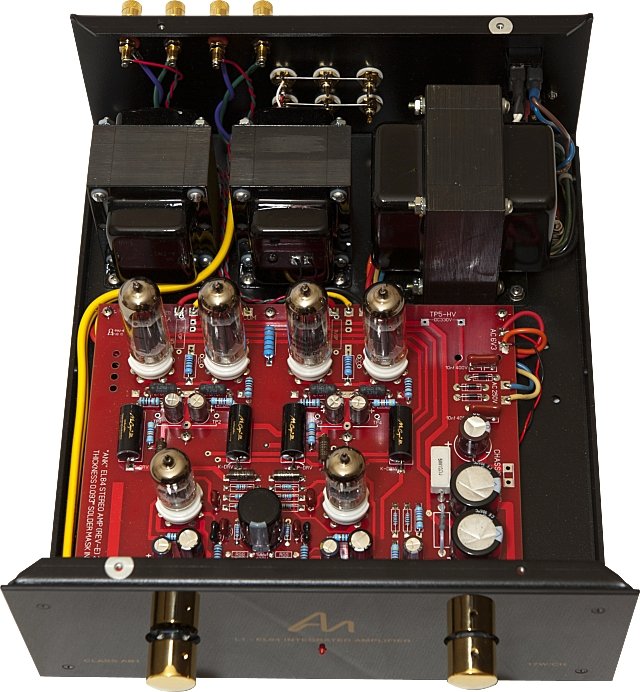 The majority of components fit onto a single printed circuit board, including the 4x EL84 valves (2 per stereo channel).
We have designed a super solid 3mm thick high quality PCB for our first EL84 offering - these amps need an excellent layout in order to achieve the perfect sound results we are expecting in this serious little audiophile package. The single PCB design allows for a successful build from virtually any builder!
Along with test points for tube cathode voltages and High Voltage, you can fully test your board for operation or do periodic checks for maintenance!
The board also supports additional holes for placement of larger AN copper caps as an upgrade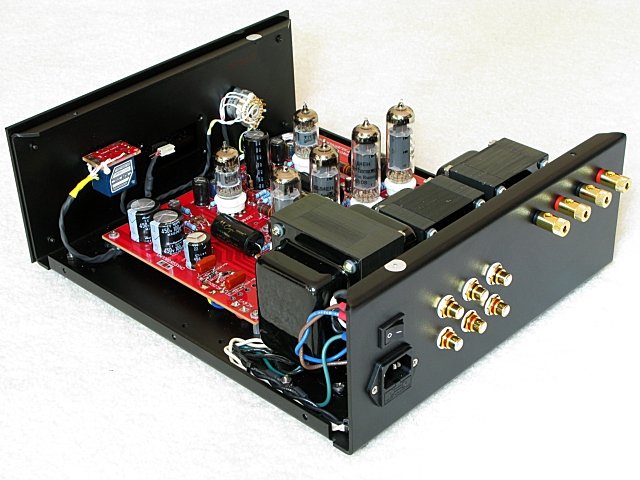 Rear view showing mains input and switch, RCA signal inputs, and heavy duty speaker terminals